Unc0ver 7.0.1 is Out, More Easier to Jailbreak iOS 14.4-14.5.1 with Computer
Unc0ver 7.0.1 Overview
The developers of Unc0ver tweeted: Unc0ver 7.0.1 is Out with Major stability and reliability improvements for all versions, including Fugu14 devices. It means that Unc0ver has updated to fix the lock screen wake-up bug and to make jailbreaking easier.
How to jailbreak iOS 14.4-14.5.1 with unc0ver 7.0.1
Step 1: Update Altstore to version 1.4.8 using a Mac computer.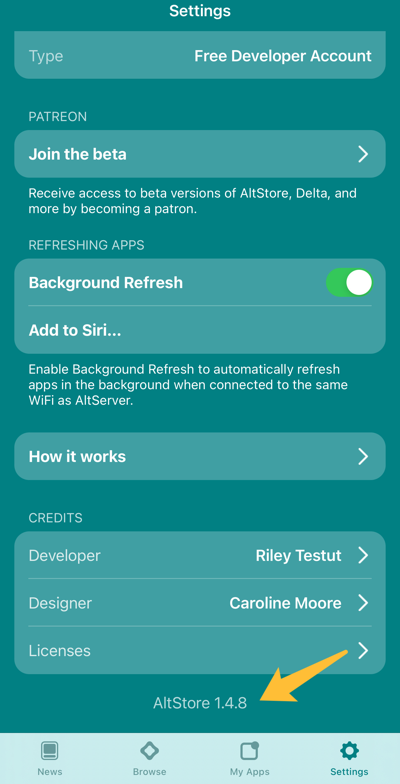 Step 2: Download Unc0ver 7.0.1 from the Unc0ver official website and sign it using AltStore. During the signing process, a prompt will ask you to install untether (untether is the same as an Unc0ver that never expires), click "Install Untethered Jailbreak." When the installation is complete, click "Open Placeholder."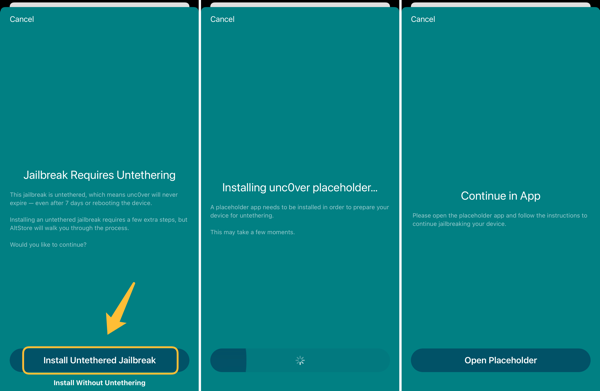 Step 3: Wait for the installation to complete, and then Fugu14 will open automatically, click on the blue font "Setup Fugu14". When it is done, you will be prompted with "Setup done."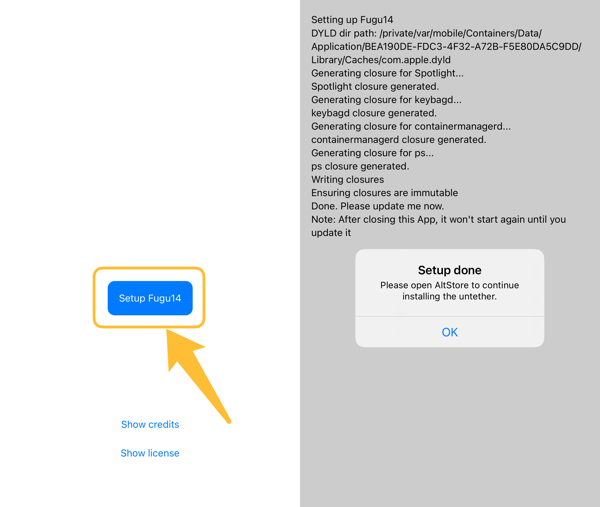 Step 4: Use your computer to sign unc0ver once again using AltStore, but this time clicks on "Install Without Untethering." The phone will then have the newly installed unc0ver 7.0.1 icon on the iPhone desktop.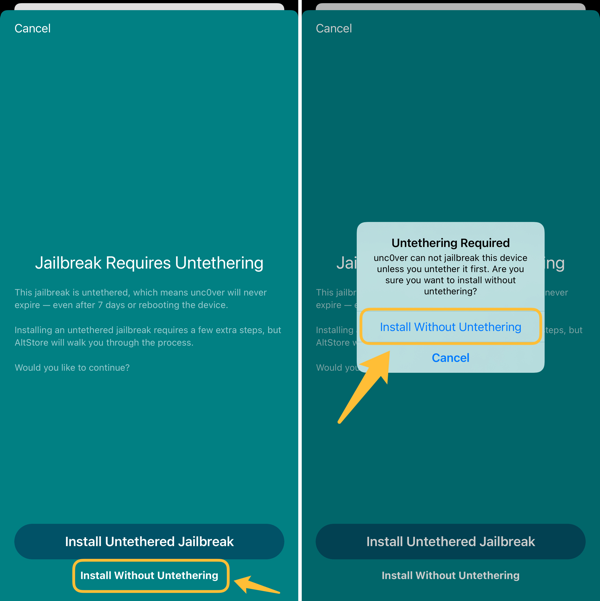 Step 5: Click on unc0ver 7.0.1 to start the jailbreak.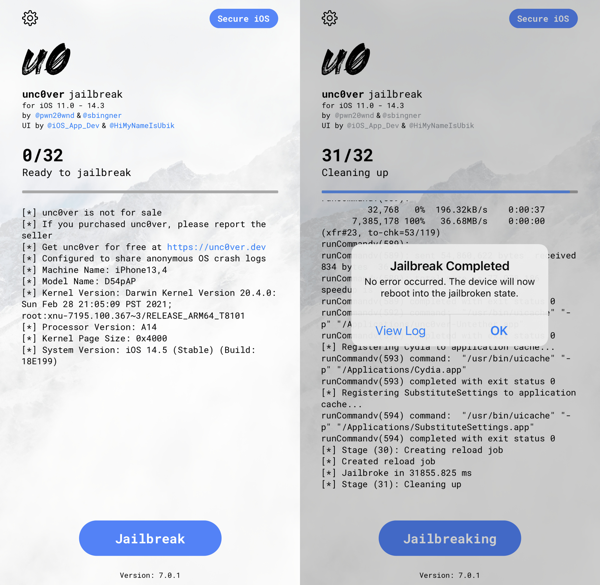 Cautions when using Unc0ver 7.0.1
This Untethered Jailbreak is different from the previous Untethered Jailbreak. Restarting the device will still cause Cydia to crash and jailbreak plugins useless; only the jailbreak toolkit Unc0ver 7.0.1 will always work and will not crash.
Currently, Unc0ver 7.0.1 still only supports 14.4-14.5.1 on A12-A14 devices; other versions of devices do not support jailbreak for now.
How to free download Unc0ver 7.0.1
Step 1: Use Safari to visit the official Panda Helper website, and click the download button.
Step 2: If you are not a Panda Helper VIP member, you have two choices: become a VIP member or download Panda Helper Free version. For a better experience, we recommend you to join Panda Helper VIP membership. If you choose to download and install Panda Helper Free version, wait for the Panda Helper icon to appear on your iPhone desktop, then open it and search for Unc0ver to download.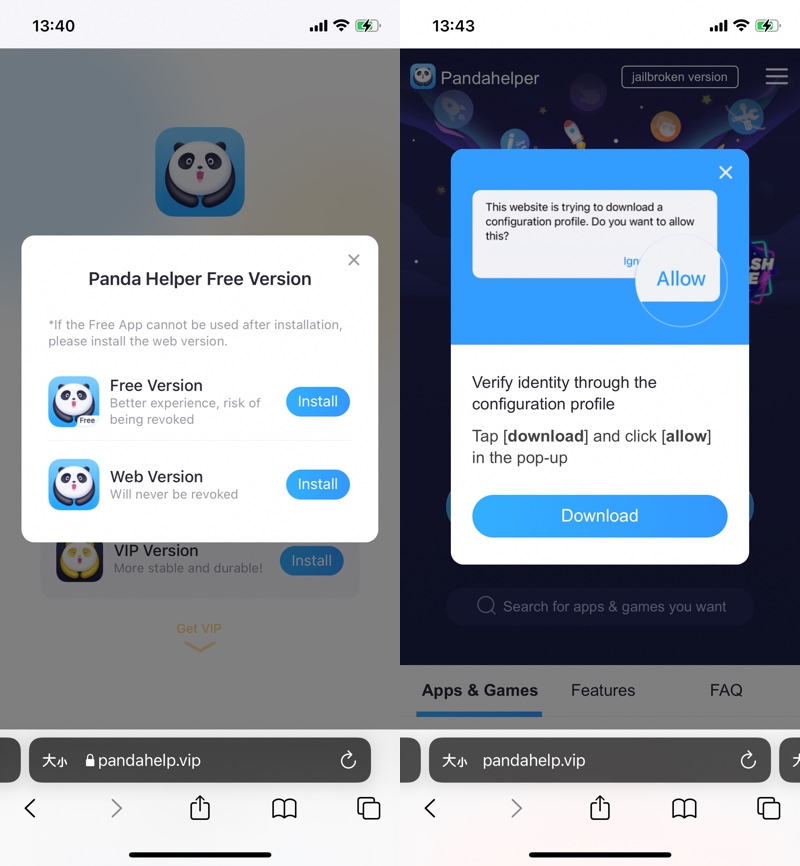 Step 3: If you are already a Panda Helper VIP member, please click on the text link "Already a VIP" below the download button and follow the instructions to install the profile.
Step 4: Once the configuration file is installed, go back to the official Panda Helper website and click Download Panda Helper VIP, launch Panda Helper and search for Unc0ver to start the download and installation.
Step 5: When you open Unc0ver 7.0.1 for the first time, if you see the message "Untrusted Enterprise Developer" again. Just go to Settings - General - VPN and device Profile and trust the Unc0ver 7.0.1 profile.