You are the permanent member and needn't buy again.
1 month

$0.17 / d

0

$4.99

Automatic renewal

This subscription will automatically renew,it can be canceled any time.

Sale on Sale

1 year

$0.05 / d$19.99

Sale on Sale

2 years

$0.04 / d$26.99

Sale on Sale

Permanent

$0.01 / d$42.99 *You have 1 chance to switch to another device.
月卡

¥1.35 / 日

0

¥42

Sale on Sale

1年卡

¥0.38 / 日¥138

Sale on Sale

2年卡

¥0.26 / 日¥188

Sale on Sale

永久卡

¥0.01 / 日¥288 *永久卡享有1次免费更换设备特权
About subscription:
1.After the first month expires, the $4.99/month subscription will be automatically renewed.
2.If you don't want to renew automatically, you can cancel it within 24 hours before the current deadline is over.
The subscription can be canceled in PayPal:
【Settings】>【Payments】>【Manage automatic payments】> Choose the Payment >【Cancel】
3.Non-subscribers purchase VIP repeatly, VIP effective time will be automatically extended.
4.If you have any problem, please contact us by Email (panda.helper.com@gmail.com).

Install Guide
1.Click on "Install profile"
Install profile

2.The pops up the window,click "Allow"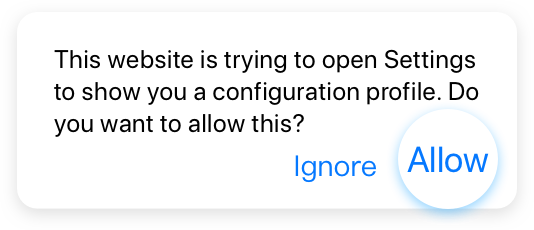 3.The pops up the window,click "Done"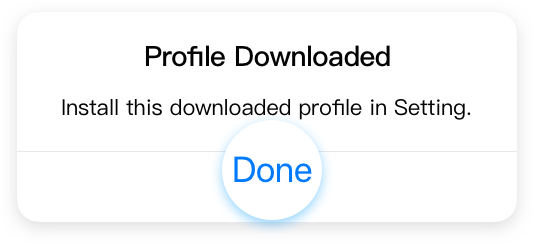 4.Click on "Open Setting",find the"PandaHelp"
Open Setting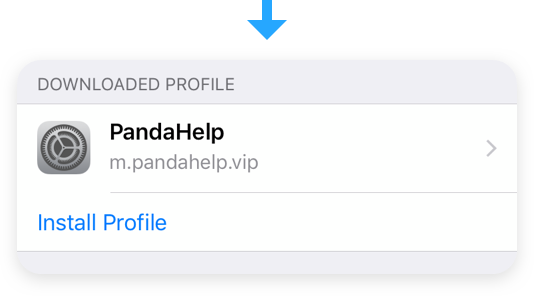 5.Install the"PandaHelp"profile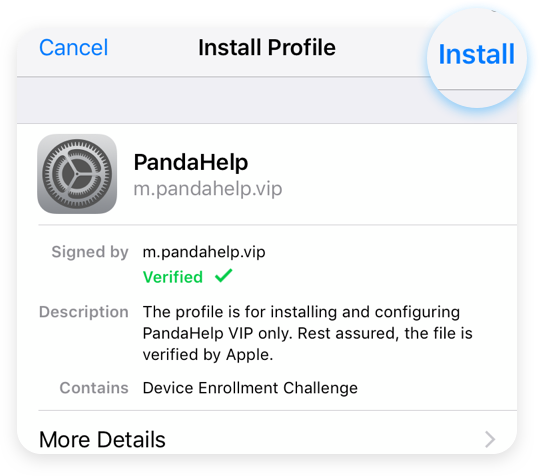 6.Back to this website,click on "Pay now"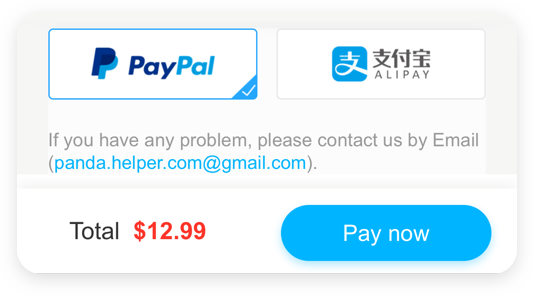 Tips
Reinstall the description file to obtain equipment information and purchase.
OK
Tips
Recently, Apple Certificates aren't stable.
If you pay for it now, We will manually reconfigure the certificate for you.
Then you can download it after
8:30 PM CST today.
Continue
验证失败