You are the permanent member and needn't buy again.
SALE

1 year

$0.05/d$19.99$26.99

Renew it automatically after expiration and can cancel at any time. ?

2 years

$0.04/d$26.99$42.99

4 years

$0.03/d$42.99$79.99 You have 1 chance to switch to another device.
SALE

1年卡

¥0.41/日¥148¥188

2年卡

¥0.26/日¥188¥288

4年卡

¥0.2/日¥288¥548 You have 1 chance to switch to another device.
Pay with Debit or Credit Card

Instruction of VIP
1.Buy VIP to enjoy more exclusive and updated apps, more interesting features, unlimited Common Certificates and limited Super Certificates.
Tips:Super Certificates work on iOS 13 or above without crashing unless revoked by Apple.Common Certificates may be revoked or crash. After revocation or clash, you can only buy Super Certificates or wait for new Common Certificates.
1.1 Buying different VIP plans will get different numbers of Super Certificates, as follows.
Plan of VIP
1 month
1 year
2 years
4 years
1.2 After buying, click "Download VIP Version" on the official website to automatically install the VIP with the Super Certificate, and install apps in the VIP version will also use it.After the number of Super Certificates obtained by buying a VIP is used up, if you don't buy an extra Super Certificate, the apps installation will automatically use a Common Certificate unless revoked by Apple.
Number of my super certificates?
2.The purchase is valid only for the payment device. If you change to another device, you need to pay again.
3.Don't buy VIP for just one hack. This is because the hack may get patched, may not be updated, or may not work the way you expect.
4.By using or otherwise accessing the Services, you agree to the Terms of Service and Privacy Policy.
5.Before paying, confirm the above contents carefully. There are no refunds after activating PandaHelper VIP!


Install Guide
1.Click on "Install profile"
Install profile

2.The pops up the window,click "Allow"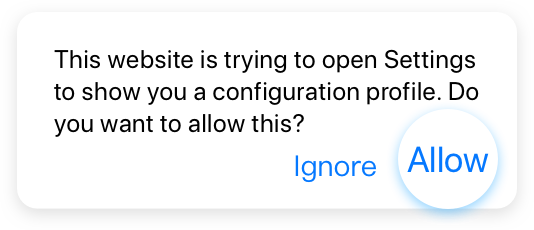 3.The pops up the window,click "Done"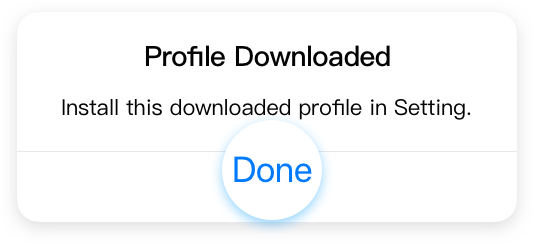 4.Click on "Open Setting",find the"PandaHelp"
Open Setting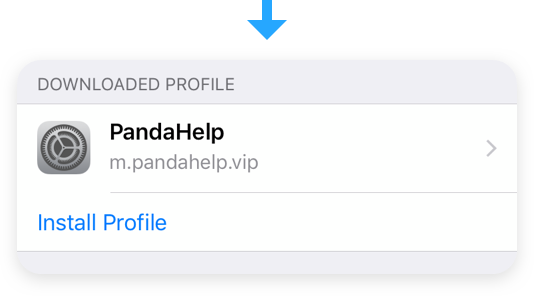 5.Install the"PandaHelp"profile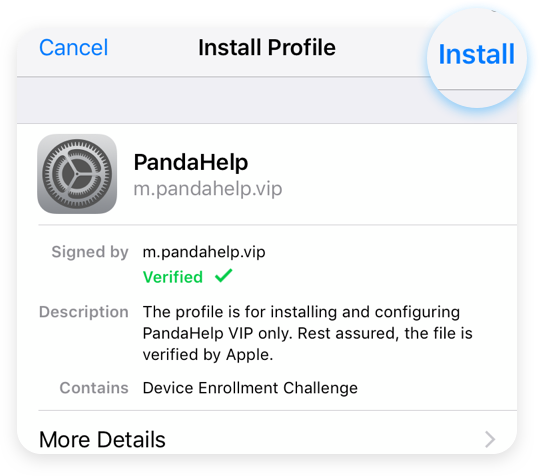 6.Back to this website,click on "Pay now"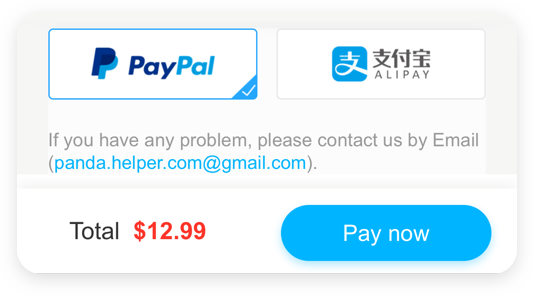 Tips
Reinstall the description file to obtain equipment information and purchase.
OK
Tips
Recently, Apple Certificates aren't stable.
If you pay for it now, We will manually reconfigure the certificate for you.
Then you can download it after
8:30 PM CST today.
Continue
About subscription:
1.For your convenience and to avoid service interruptions,auto-renewal automatically renews your subscription before it expires.
2.If you don't want to renew automatically, you can cancel it within 24 hours before the current deadline is over.
The subscription can be canceled in PayPal:【Settings】>【Payments】>【Manage automatic payments】> Choose the Payment >【Cancel】
3.Non-subscribers purchase VIP repeatly, VIP effective time will be automatically extended.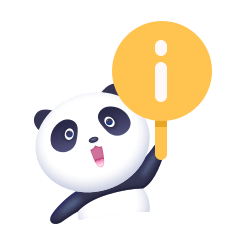 Tips
An error occurred during the payment process, you can contact us to report the problem.
Contact us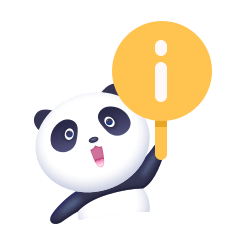 Tips
We have not received your payment result,you can click "Try Again" to request the payment result again.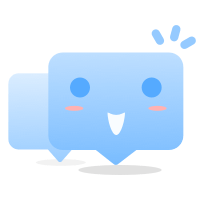 You have an order that is waiting PayPal to confirm the payment. Are you sure you want to buy again?
Order type: 1-Year VIP
Payment amount: $19.99
Payment platform: PayPal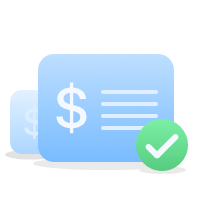 Confirm Payment
1. If you have paid successfully, please click 【I have paid】 to confirm the payment result
2. If you want to choose again, please click 【Reselect】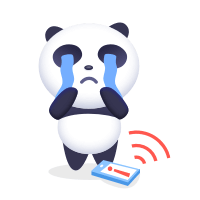 Network error, please check your
network and try again ~
OK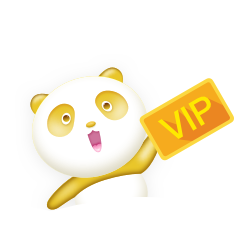 You have purchased the VIP Subscription and don't need to purchase it again!
OK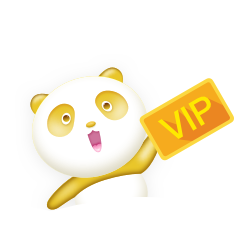 You have purchased the VIP Subscription.Do you want to change to VIP Subscription?
Tips:Changing the VIP subscription will automatically cancel the old subscription for you and execute the new subscription in the next cycle.
Yes,change it now.
Cancel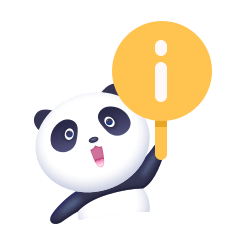 You already have a subscription, but PayPal has not paid us.Do you want to buy again?
Tip:
1. When repurchasing, recommended that you change to another card for payment to prevent failure.
2. After repurchase, we will automatically cancel the old subscription for you.
验证失败